The COVID-19 pandemic accelerated healthcare transformation by a decade, yet unprecedented challenges persist, creating a bottleneck in healthcare innovation efforts. Hospitals are at a tipping point and the road ahead is grim. The looming recession, new competitive entrants in the healthcare space, and familiar constraints like sweeping workforce shortages, chronic disease, and supply chain crises are colliding and require healthcare organizations to take immediate action. Meanwhile, consumer demand for proactive, personalized experiences is at an all-time high. Embattled primary care organizations are finding it hard to measure up, as they find themselves in the throes of retail health disruption and oncoming competition from every direction.
To thrive in this dynamic market, healthcare organizations must invest in transformation and workforce talent or risk their market foothold. The future of healthcare depends on resilience and proactivity to propel value-based care and improve population health outcomes.
In 2023, we predict:
Economic downturn and consumer behaviors will spike hospital bankruptcies by a third.
Patient volumes, high-deductible health plans, and commercial insurance rates will move the needle on hospital sensitivity to recession from low to high. Chapter 11 bankruptcy filings for large healthcare organizations in 2022 are tracking 28% higher than for 2021. Rural hospitals are especially at risk with more than 30% at immediate risk of closure due to low financial reserves or reliance on government aid. In 2020, the loss of employer insurance and significant shift from private to public insurance cost hospitals an estimated $95 billion in annual revenue and an additional $33 billion due to cost-aversive consumer behavior.
To navigate this crisis and stay afloat, hospitals should start quantifying their finance distress levels now by calculating their Z-score monthly and tracking it for 24 to 36 months. This will help identify risks and trigger a financial turnaround strategy for hospitals at or nearing the red zone.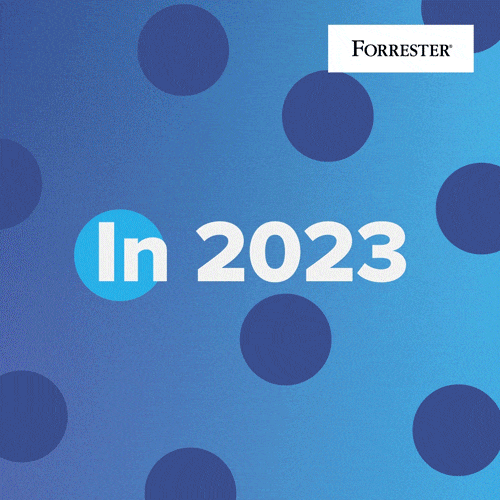 Retail health clinics will double their share of the primary care market.
In 2023, patients will choose retail health for their primary care needs as health systems, constrained by inadequate resources, fail to match retail's elevated patient experiences. From 2019 to 2020, retail health clinics experienced growth of 21.5% fueled initially by the need for local, convenient COVID-19 testing sites, and sustained by their ability to provide accessible, no-appointment-needed, convenient, and low-cost quality care. In 2022, the US retail clinic market size was valued at $3.49 billion, with additional retail companies looking to join the ranks of CVS-Aetna, Walgreens, Walmart, Amazon, and Optum-United Health Group. As retail health doubles in the primary care space, demand for health systems to step up their patient experience game will increase while patients flock to retail health primary care providers.
A quarter of the US adult population will be treated with RPM tools for chronic conditions.
The need to monitor, report, and analyze patients with chronic conditions in their time of need is a national imperative. Forrester predicts remote patient monitoring (RPM) tools will play a critical role in treating multimorbid patients to mitigate potentially avoidable hospitalizations and the exacerbation of chronic diseases. Today, six in 10 Americans live with at least one chronic disease, and the annual economic burden of the most common chronic diseases is more than $1 trillion. As of June 30, 2020, an estimated 41% of US adults reported having delayed or avoided medical care during the pandemic.
RPM took off as a crucial part of expanding acute-care-at-home models. The global RPM market is projected to reach $175.2 billion by 2027 from US$53.6 billion in 2022, at a compound annual growth rate of 26.7%. Devices like weight scales, pulse oximeters, blood glucose meters, blood pressure monitors, heart monitors, and wearables will improve clinical prognosis and remove socioeconomic hurdles due to social determinants of health.
Our predictions will help you identify the key challenges and opportunities ahead and power your organization with exclusive insight on how to gain an competitive edge. Read our report (client access) for a deeper dive on what 2023 has in store for healthcare, and tune into our upcoming client webinar to begin strategizing to reach new levels of success in 2023.
To understand the major dynamics that will impact the broader business landscape next year, visit Forrester's Predictions 2023 hub.
Senior Analyst, Alex Shlyankevich, Analyst, Kyle Rybarczyk, and Researcher, Kara Wilson contributed to this blog.
link