What is a problem list?
A problem list is a document that states the most important health problems facing a patient such as nontransitive illnesses or diseases, injuries suffered by the patient, and anything else that has affected the patient or is currently ongoing with the patient.
The list also usually identifies when an injury or illness occurred or was discovered and when it was resolved. A well-designed medical problem list provides a clear picture of a patient's health problems that require consideration or medical intervention.
The common uses for healthcare problem lists
The most frequent uses for problem lists in patient care include the following:
The problem list helps clinicians provide customized care by identifying each patient's most important health factors.
The problem list helps identify disease-specific populations. It is easier to analyze the medical records and find all patients with a common illness through ICD-11 coded problems or view medical histories in the electronic health records (EHR) system.
The problem list allows the care team to conduct quality improvement programs by identifying their disease-specific patient populations, providing follow-up care and ensuring all patients receive care that meets best practices in treatment.
The problem list can also serve as the basis for determining standard measures or report cards for practitioners and care providers.
The problem list helps identify patients for potential research studies and collect clinical data for new problems.
It can improve outpatient care by standardizing the problem list in ambulatory EHR systems.
It can also provide informatics for easy decision-making on a current issue.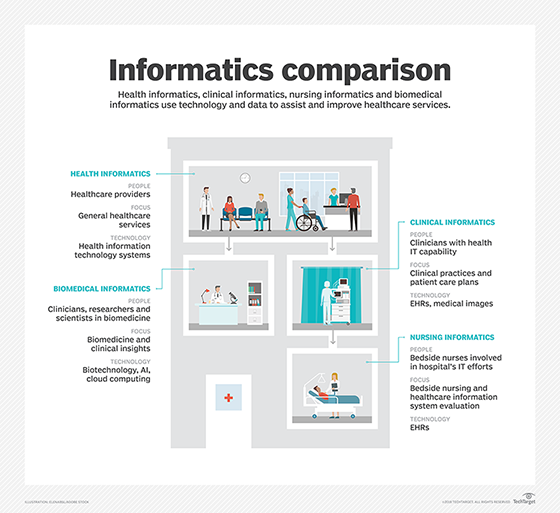 The challenges with problem lists
Unfortunately, the implementation of problem lists is not without its challenges, such as the ones below.
Lack of standardization
Many organizations struggle to define responsibility and accountability for deciding what should and should not be included to maintain an accurate and updated medical problem list.
Therefore, healthcare providers need to figure out how to structure, manage and identify what content to include in a problem list.
One central point of debate is which illnesses should be included in a problem list and which should not.
Most healthcare organizations have left this decision up to their practitioners, and, as a result, a shared record system often contains many different styles of clinical documentation for problem lists.
Therefore, the transition between physicians can often create issues in understanding and getting the benefits of problem lists.
Privacy concerns
Another point of discussion surrounding the problem list is the inclusion of personal health information that may not be need-to-know information for everyone within the healthcare organization.
For example, a healthcare organization with a behavioral health division must determine how much behavioral health information should be shared across the entire organization.
At organizations without an official policy, this decision is left to the practitioner's judgment. Since the problem list is rarely protected, the information can be viewed by most people and departments within the organization that have access to EHRs.
As a result, healthcare organizations must carefully consider state and federal patient privacy requirements because failure to incorporate and implement patient privacy rules in the design of the problem list could cause privacy breaches.
It is vital that healthcare organizations clearly define what should and should not be included on the list of health problems to maintain appropriate confidentiality of patients.
Functional requirements for EHR implementation
Many healthcare professionals rely on software to ease the transition from written medical problem lists to digitally encoded problem lists. In other words, a list of health problems with their corresponding ICD-10 codes.
This is done to facilitate information retrieval and meet meaningful use of information systems such as the implementation of EHRs by giving incentives to eligible healthcare professionals and hospitals.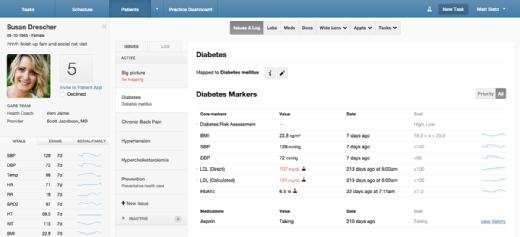 Additional best practices for problem lists as they relate to EHRs are defined by Health Level Seven International's Electronic Health Record System Functional Model (EHR-S FM), including the following:
A system must capture, display and report all active problems associated with the patient.
A system must capture, display and report a history of all problems associated with a patient.
A system must provide the ability to capture the onset date of the problem.
A system must provide the ability to capture the source, date and time of all updates to the problem list.
A system must provide the ability to deactivate a problem.
A system should allow manual order/sort of the problem list.
A system should provide the ability to capture the chronicity (chronic, acute/self-limiting, etc.) of a problem.
A system should provide the ability to reactivate a previously deactivated problem.
A system can provide the ability to associate encounters, orders, medications and notes with one or more problems.
See also clinical informatics, meaningful use, meaningful use attestation, HIPAA, personally identifiable information, protected health information, hybrid health record, legal health record, medical practice management.
link