Organizations can harness great benefits from data, but understanding the importance of data quality, trust and avoiding bias allows them to make decisions and create profit.
At a fundamental level, data trust is when an enterprise has confidence that the data it is using is accurate, usable, comprehensive and relevant to its intended purposes. On a bigger-picture level, data trust has to do with context, ethics and biases.
"The narrow definition is looking at how data is used in organizations to drive their mission," said Danil Mikhailov, executive director at Data.org, a nonprofit backed by the Mastercard Center for Inclusive Growth and The Rockefeller Foundation.
Data.org promotes the use of data science to tackle society's greatest challenges. One of its projects is the data maturity assessment, a free tool that helps organizations determine where they stand on the data journey.
That narrow definition of data trust often gets support from tools that assess the quality of that data or automatically monitor the data across key metrics, Mikhailov said.
"Once you tick all the boxes, the organization can trust the data more," he said.
But that definition of data trust is limited because data is part of a broader context. Companies should consider other factors when evaluating data trust beyond the basic operational ones.
"Look not just at the specifics of data quality but who is the data for?" Mikhailov said. "Who is involved in the process of designing the systems, assessing the systems, using the data?"
The bigger picture is harder to quantify and operationalize but forgetting or ignoring it can lead to biases and failures, he added.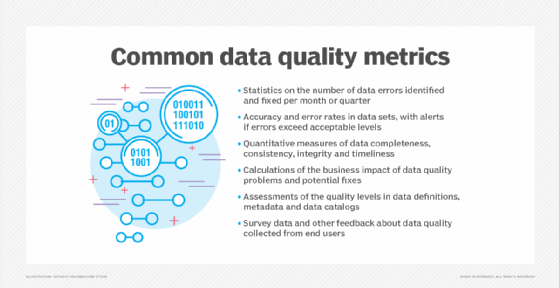 link